El Grito and Mexican Independence
By DevSupport on September 10, 2015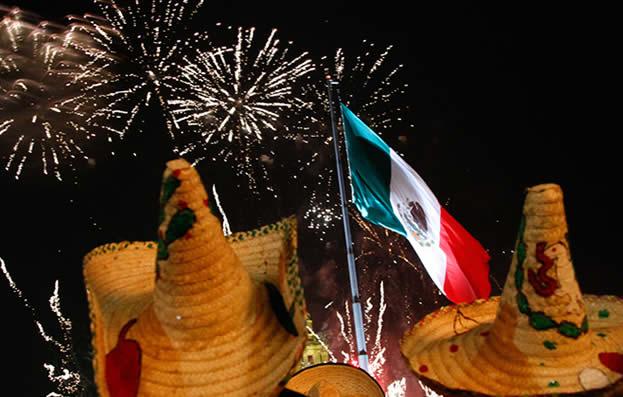 Puerto Vallarta is awash with the red, white and green colors of Mexico as the city celebrates Mexican Independence Day on September 16th. To start the the celebration, residents and visitors will gather on the evening of the 15th to celebrate El Grito, the traditional rebel yell of the Mexican Independence.
Grito de Dolores or El Grito de la Independencia (most commonly just referred to as El Grito) literally translates to The Cry of Independence and dates back to 1810, when in the little town of Dolores, near Guanajuato, Miguel Hidalgo y Costilla, a Roman Catholic priest made the famous rebel yell that legendarily marked the beginning of the Mexican War of Independence.
Today, El Grito is a popular way to show ones patriotic pride and celebrate Mexico with family and friends. Parades, concerts, parties and televised events will be held nationwide. Here in beautiful Puerto Vallarta, the Malecon will be bustling with locals and visitors in anticipation of the Mayor of the city leading the crowd in the traditional "Viva Mexico! Viva Mexico! Viva Mexico!" from the balcony of City Hall at 11pm.
Whether a visitor, a new arrival or a long-time resident of Mexico, taking part in Independence Day celebrations around the city will make you feel that you are part of the heart of Mexico.
For more from Elengorn Realtors, click here.
Subscribe to our newsletter and keep up-to-date with our latest properties and track the market trends.