Halloween in Puerto Vallarta
By DevSupport on October 31, 2015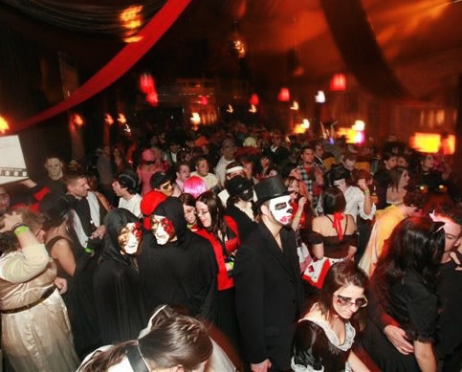 Bars and restaurants around Puerto Vallarta, like No Way Jose and Solar, will be holding Halloween costume parties as well as in all of the nightclubs throughout the city. Still don't have a costume? No problem, you still have time.
For adults, try Pillin on Avenida de los Tules, a massive store that sells and rents costumes. You will also find a small selection of adult costumes at Soriana.
For the little ones, visit Walmart for a good selection of costumes, most under $250 pesos for boys and girls. You will also find face paint, glow sticks, treat bags, pumpkins, decorations and everything else you need for a super spooky Halloween in Puerto Vallarta. Costco also has a fantastic selection of Halloween costumes in the $400 to $500 pesos range that are wonderfully detailed and creative.
Whether you are taking kids trick-or-treating on the Malecon or going to a party for adults, get into the spirit of celebrating! Mexican culture takes all kinds of parties as serious fun so join in and enjoy yourself!
Click here for more from Elengorn Realtors.
Subscribe to our newsletter and keep up-to-date with our latest properties and track the market trends.