Think Pink in Puerto Vallarta
By DevSupport on October 2, 2015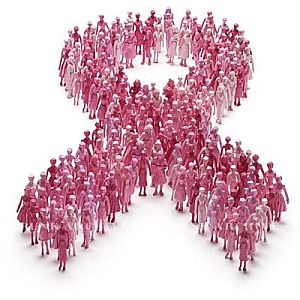 October is Breast Cancer month and there are many businesses "pinking" up to support the cause. Here is a list of some of the stores, businesses and restaurants in Puerto Vallarta that you'll want to support this month.
Cork + Bottle – All Rose and Sparkling Rose wines in stock – receive a 15% discount!
Foot Clinic – Pink Fridays! Wear something pink and receive a 20% discount on an office visit or medical pedicure with Podiatrist Paty Villanueva. Email to pamela@healthcareresourcespv.com to make your appointment.
Yoga Vallarta – Wear pink and get a FREE Yoga Class! Classes are held on M-W-F at 11:15 am, Tuesday & Thursday at 9:00 am, and Saturday & Sunday at 10:15 am. For more information, call Yoga Vallarta at 322-116-5809.
Curvas Peligrosas – TH15% off WITH CASH on pink swimsuits and 15% off WITH CASH on Mastectomy swimsuits!
Diamonds International – 15% discount off all Pink Sapphire Jewelry and pink watches from Hublot, Dior and Movado! Complimentary jewelry cleaning for the month of October using the Promo Code: I Love Pink!
Aroma Cafe – is going to have "Buns for Tatas" with pink icing on our Cinnamon Buns and a Healthy Pink Smoothie on special for the month of October!
Plush Catering – is offering free Pink Signature Cocktails when booking your event during the month of October. Visit plushcatering.com.
Bravos Restaurant Bar – Special pink cocktail blended raspberry vodka snow cone!
No Way José! Restaurant Bar – Enjoy an original pink champagne cocktail with strawberries and mint and "think pink" during the month of October.
Carol's Boutique – 25% off the regular price of anything pink! (Cash only)
FabFabricFellows! – 25% discount on all Pink Aprons.
Fireworks! – Paint to your heart's content – and during the entire month of October, receive a 10% discount if you use the pink ribbon stencil.
Thanks to all of these wonderful Puerto Vallarta businesses for helping to get the word out for women's health and breast cancer prevention.
Click here for more from the Elengorn Realtors blog.
Subscribe to our newsletter and keep up-to-date with our latest properties and track the market trends.