Looking Young in the Sun
By DevSupport on November 8, 2015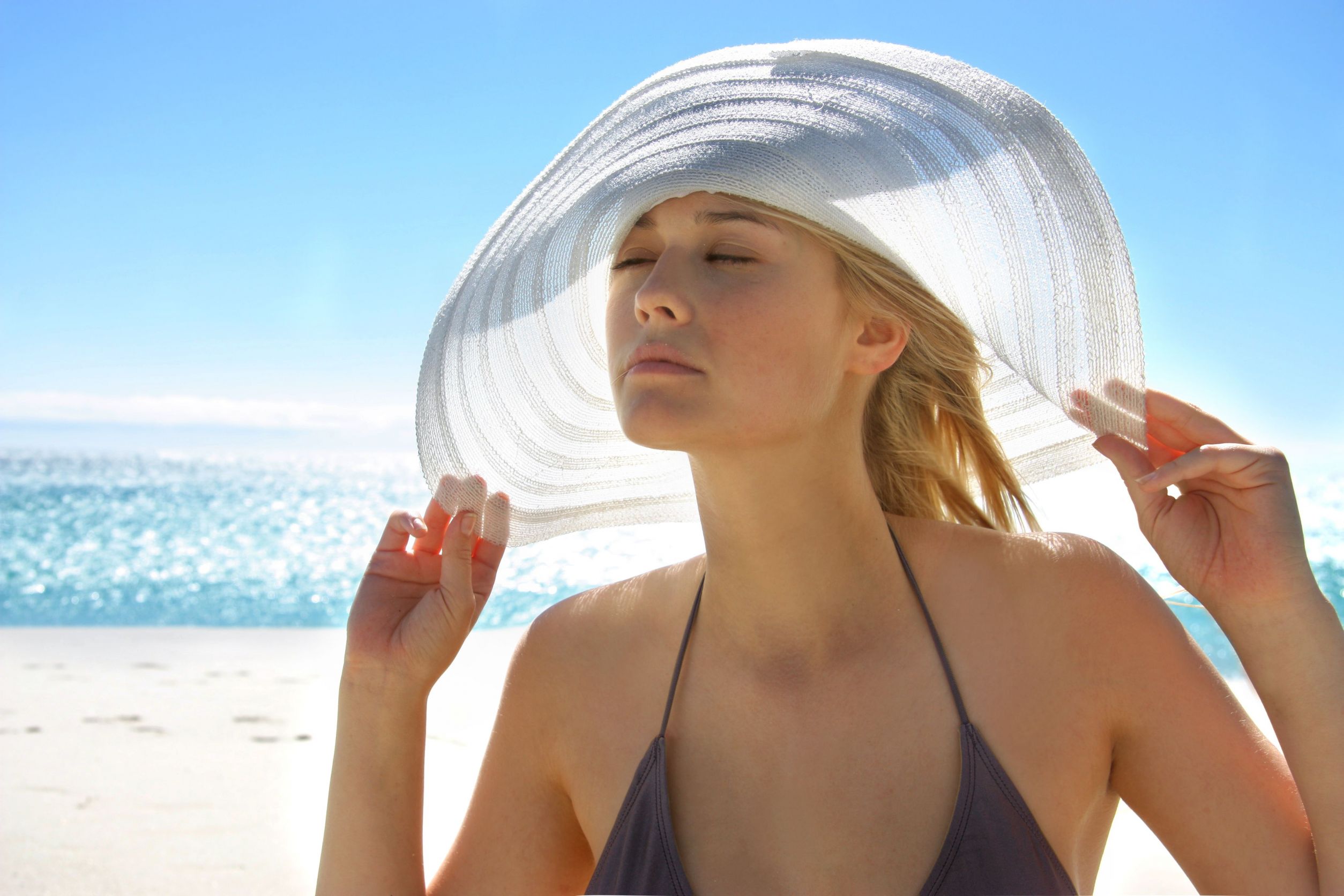 November brings the best of the beach season to Puerto Vallarta and Riviera Nayarit area with sunny days and warm temperatures that are perfect for spending longs days outside. But all that sun exposure can take serious toll on your skin when it comes to premature aging if you don't take some simple precautions.
The easiest and most effective method of protecting your skin is to simply cover up. Wide brimmed hats and over-sized sunglasses let you be glamorous while keeping the delicate skin on your face and neck shaded. Maxi-dresses are another great way to get maximum coverage while still staying cool and fashionable.
Sunscreen is an absolute daily must, even for short trips outside. All those 10 or 15 minute trips to the corner market without an SPF of at least 30 are going to catch up with you in terms of sun damaged skin. And don't forget to reapply often, especially on particularly warm days when you may be perspiring. And if you are using Retin A or a Retinol product on your skin, remember to be extra-dilignet with reapplying your sunblock and consider moving up to an SPF 50 or higher.
And take advantage of the relatively inexpensive cost of medical spa services in Banderas Bay. Treatments like microdermabrasion can help with removing sun spots and smoothing out fine lines caused by sun exposure or squinting.
With a few simple precautions, you can get out and enjoy the gorgeous Banderas Bay weather that is part of what makes living here so desirable while maintaining great-looking, healthy skin.
Click here to read more from Elengorn Realtors.
Subscribe to our newsletter and keep up-to-date with our latest properties and track the market trends.