Christmas Shopping in Puerto Vallarta
By DevSupport on December 15, 2015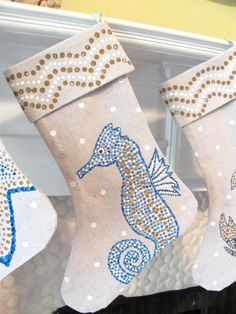 Not many of us living in Puerto Vallarta have a fireplace to hang Christmas stockings, but they will hang just as nicely from a balcony railing overlooking a gorgeous view across the blue Pacific Ocean water of Banderas Bay!
If you're stumped for stocking stuffer ideas this Christmas, we have a few tips on places to seek out fun and festive little gifts:
1) Farmers Markets: there are Farmers Markets all over Banderas Bay including Old Town Puerto Vallarta, Marina Vallarta, Nuevo Vallarta and La Cruz. It's a great place to stock up on handmade crafts, art and jewelry created by local artisans.
2) The Shops at Nima Bay: for the hipster on your Christmas list, the shops at Nima Bay include designer sunglass shops, jewelry stores, and organic market and more.
3) Liverpool: an upscale department store, Liverpool is one of the only places in Puerto Vallarta that offers gift receipts, in case your present isn't quite right.
Get into the Christmas spirts and lend Santa a hand this season by shopping in Puerto Vallarta and supporting our local businesses and employers.
Click here to read more from Elengorn Realtors.
Subscribe to our newsletter and keep up-to-date with our latest properties and track the market trends.