Keeping Your Christmas Tree Fresh
By DevSupport on December 1, 2015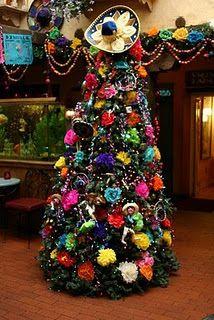 Christmas trees make an appearance in Puerto Vallarta towards the end of November at places like Costco, Home Depot and Walmart. And if you have being living in Vallarta for a few years, you know that nothing but a few sad, brown trees will be left for sale by the end of the first week of December.
We found some tips and tricks for keeping your Christmas tree in Puerto Vallarta looking good until December 25th:
1) Make a cut across the bottom of the tree, removing an inch or an inch and a half off the bottom to help allow the tree to absorb water.
2) Get the tree in water right away, even in a bucket while you are organizing your tree stand and decorations. The bottom of the tree should never dry out to keep needles at their freshest.
3) Try adding a tablespoon of corn syrup or sugar in the tree's water source as a source of food.
4) Keep the tree away from direct sunlight, heaters or fans, as these will speed up the drying process.
And remember, make sure your Christmas lights are in good working order and remember to unplug the Christmas tree every night before turning in to be safe and to conserve energy.
Click here for more from Elengorn Realtors.
Subscribe to our newsletter and keep up-to-date with our latest properties and track the market trends.