How Much Do I Need to Live in Puerto Vallarta?
By DevSupport on January 17, 2016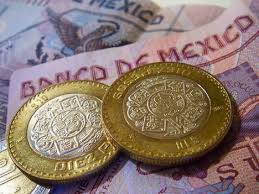 It is one of the most frequently asked questions: How much do I really need to live comfortably in Puerto Vallarta? And it is one of the most difficult questions to answer as what people consider to be "comfortable" widely varies.
According to Numbeo.com, the average cost of living in Dallas is $3900 USD per month versus $2160 per month for a comparable standard of living in Puerto Vallarta. In Calgary, those numbers were $5300 CAN versus $2384 and those numbers don't factor in the advantages of a sunny Mexican summer against an Alberta winter!
So how accurate are these figures? It depends greatly on your lifestyle. If you choose to eat a diet that is based primarily on regional ingredients, you will find your grocery costs to be significantly less than if you purchase imported foods to maintain a typical American or Canadian diet. If you visit local restaurants more frequently than tourist restaurants, you will find your bills much smaller.
The cost for gasoline is certainly much cheaper in Mexico than in Canada, as is auto insurance, but purchasing a new car in Mexico will cost 15% to 20% more than in the USA. Services are much less expensive in Mexico with the average cost for a housekeeper or gardener is around $15 USD per day and a visit to the doctor or dentist will cost about $35, but consumer goods (particularly electronics) are substantially most costly than in the rest of North America.
And of course housing is a major factor in any budget. An economical home in a traditional neighborhood can cost well under $50 000 USD while an ocean view villa can start in the 1 million range and go well up from there. However, keep in mind that for an upscale single family home in a desirable neighborhood, property taxes can run around just $200 per year.
But it is fair to say that for a lifestyle that is comparable to that which you are living in the USA or Canada, you can expect to easily save 35-45% living in Puerto Vallarta and enjoy excellent weather, quality healthcare and a very friendly community.
Click for more from Elengorn Realtors.
Subscribe to our newsletter and keep up-to-date with our latest properties and track the market trends.