La Isla Coming to Puerto Vallarta
By DevSupport on April 27, 2016
Local Interest Stories
Mexico News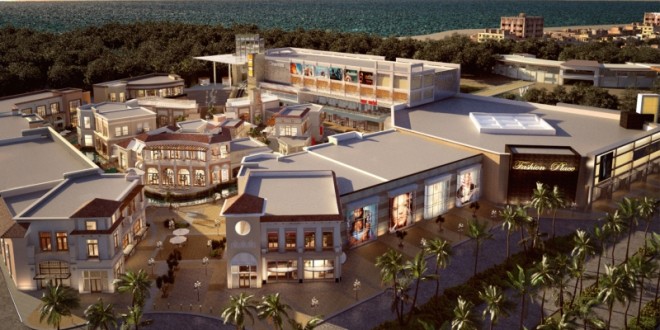 A new, high end shopping and entertainment plaza, La Isla, is coming to Puerto Vallarta. Slated to open in December, 2016, the developers of La Isla have approximately 25 shopping center developments including sister developments in the tourist destinations of Cancun and Acapulco.
Located in the center of the Puerto Vallarta Hotel Zone, the 32 thousand square meter mall will be home to over 45 shops and restaurants reported to include Forever 21, American Eagle, H&M, Starbucks, Appleby's, Johnny Rockets, and local restaurant De Santos. Cinepolis will also be opening Vallarta's first VIP cinemas.
Commercial Director Abraham Cherem said, "We cater to the needs of each area that we are developing in – we don't have one model and try to replicate that in whatever city we go. In Puerto Vallarta we have actually been researching for over ten years.
What we want to do here is continue with our concept of 'La Isla,' which is a lifestyle mall that becomes an area where the visitor can do many different things. But in Puerto Vallarta we are not doing a Caribbean setting like we have in Cancun – we're doing something with Mexican architecture that is particular and characteristic of Puerto Vallarta. We're trying to accommodate a proven concept to the architecture, the needs and the setting that we're in."
Close proximity to the cruise ship terminal makes the tourism market is key to the success of La Isla, but it is not the only market the developer is eying. Cherem said. "We are also focused on the clientele we can bring from the locals – which for us is very, very important. We can do this by bringing in lots of interesting brands that you can't find anywhere in Puerto Vallarta; but also by bringing in local restaurants and bars."
Do you think La Isla is a positive new addition to Puerto Vallarta? Leave us your comments below.
Click here to read more from Elengorn Realtors.
Subscribe to our newsletter and keep up-to-date with our latest properties and track the market trends.