Waterparks around Puerto Vallarta
By DevSupport on May 5, 2016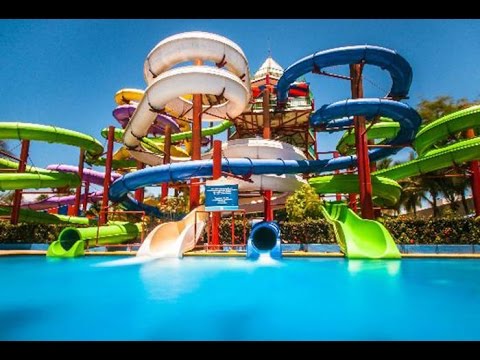 If you're looking for a fun family day in Vallarta ● Nayarit, you can't beat a trip to one of our two fantastic waterparks. Located between Puerto Vallarta and Nuevo Vallarta, just a few minutes from the Puerto Vallarta International Airport, you'll find Aquaventuras Park and Splash Waterpark and a visit to either is a great addition to any family fun day.
Splash Waterpark offers 5 major waterslides and rides for thrill-seekers and a lazy river for those who like to take it a little easier. There is also a Kid's Zone especially designed for toddlers and younger children with places to climb and splash around safely. Splash Waterpark is also home to Risho and Olin, two Bottlenose dolphins, who put on a daily show and welcome guests to their "Dolphinarium" where visitors can swim with these friendly creatures.
Nearby, at Aquaventuras, families will find 10 waterslides, a lazy river, a kid's section for younger family members and a large pool for adults and bigger kids. For adventure, try their zip-line, climbing wall or the Aquaventuras Challenge, a two-story platform climb through an obstacle course. Aquaventuras also offers Dolphin Discovery and Sea Lion Discovery programs where visitors can swim and play with these marine mammals.
Both waterparks offer family changing areas, lockers, restaurants, inner tube rentals, and lifejackets for children and adults when participating in dolphin and sea lion swims. And with so many different adventures offered at each park, a day at Splash or Aquaventuras promises something fun for every member of the family.
Click here for more from Elengorn Realtors.
Subscribe to our newsletter and keep up-to-date with our latest properties and track the market trends.