Getting Involved with Puerto Vallarta Charities
By DevSupport on June 27, 2016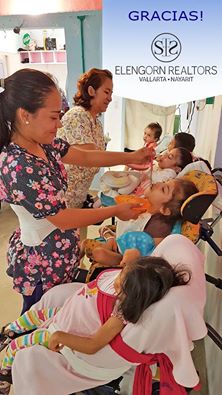 If you have purchased a property in Mexico and are now calling Puerto Vallarta and the surrounding region home, you will want to begin to make bonds and connections within your new community. A great way to make a get involved with your community while helping others and meeting new people is to get involved with one of the many local charities and non-profit organizations working in the area. Here is a brief overview of just some Puerto Vallarta charities that are always looking for a helping hand.
American Legion – Veterans Serving Veterans
Their Community Relations (COMREL) program provides necessary resources to improve day care centers, senior's homes and schools for children with special needs as well as public schools and more. Meetings are held every 1st Thursday and 3rd Tuesday. Visit AmericanLegion14.org for more info and meeting locations.
Becas Vallarta, A.C.
Becas Vallarta provides scholarships to over 300 high school and university students with limited resources and high scholastic achievement attending public high school and university in Vallarta. Donations are tax deductible in Mexico and the USA. Contact Polly Vicars at (322) 223-1371 or Buri Gray at (322) 221-5285.
Casa Hogar
An established orphanage near the airport for children from birth to 14. Most of the 60 kids have families who are unable to care for them. Contact Luz Aurora Arrendonado 221-1908 casahogar_maximocornejo(at)hotmail.com.
Cruz Roja (Red Cross)
The Red Cross handles emergency services in Vallarta and is the only facility that is authorized to offer assistance to injured people on the street, transporting them to the Red Cross hospital or other ones indicated by the injured person. They are always in need of operating funds, equipment, fuel and maintenance for ambulance supplies and volunteers. Contact 222-1533; 222-4973
At Elengorn Realtors, we have been honoured to assist Pasitos de Luz, Puerto Vallarta non-profit organization dedicated to helping disabled children with physical and intellectual rehabilitation while taking care of their basic necessities, which are difficult to meet due to physical, intellectual and financial disabilities, for many years. If you would like to learn more about this special charity, please email info@pasitosdeluz.org or visit them on Facebook at https://www.facebook.com/pasitosdeluz2/ .
Click here to learn more about living in Puerto Vallarta from Elengorn Realtors.
Subscribe to our newsletter and keep up-to-date with our latest properties and track the market trends.