Sarah Elengorn: An Ethos of Altruism
By DevSupport on October 10, 2017
Around Vallarta
Charity Drives
Entertainment
Local Interest Stories
Local news
What's on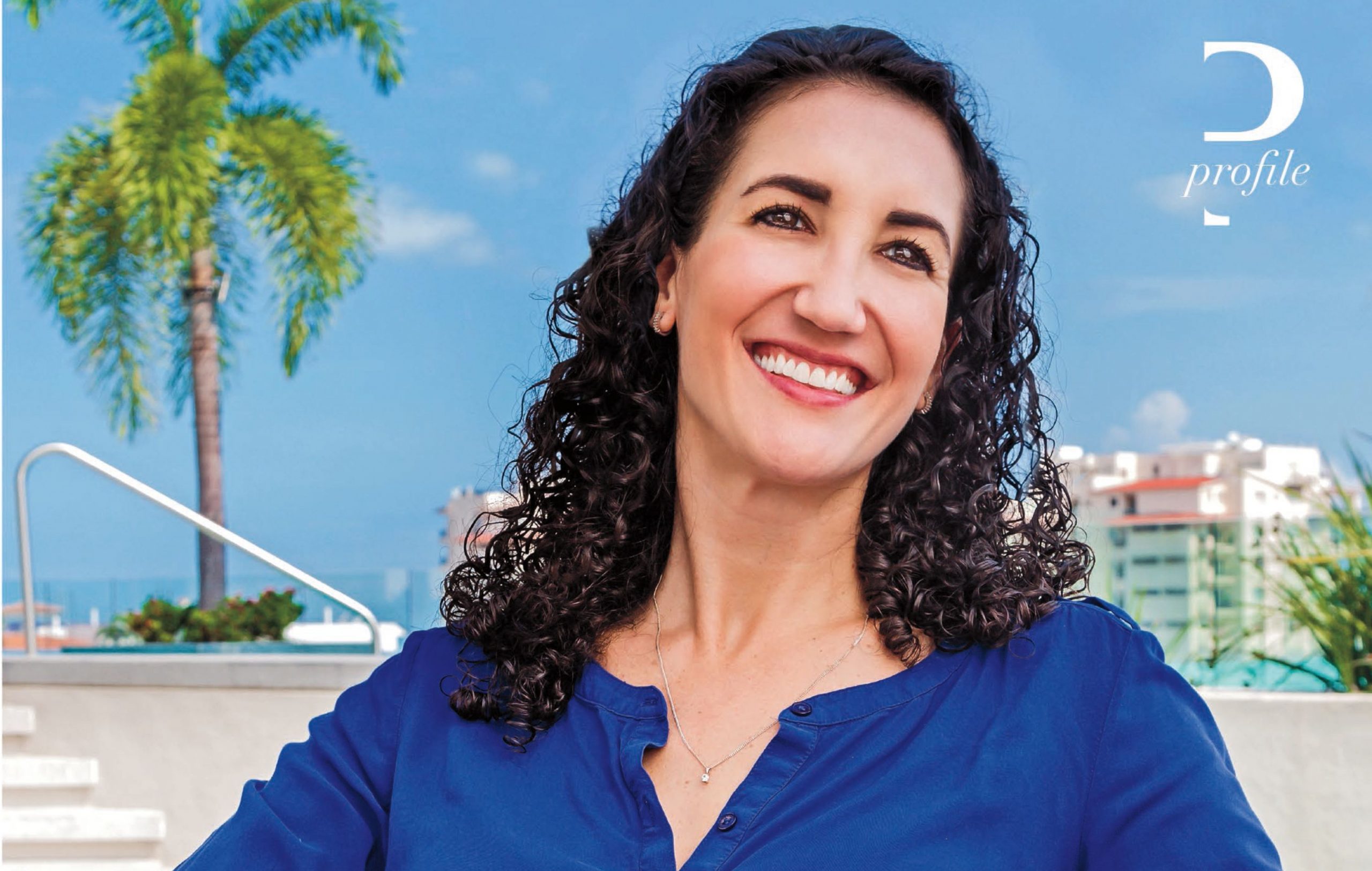 in addition to professionalism, Sarah Elengorn projects confidence, warmth and cordiality, undoubtedly key attributes in positioning her as one of the most prominent real estate brokers in the region.
Originaly from London, England, Elengorn graduated from the University of Bath, where she majored in European Studies with French and Italian. Although her original idea was to work in Brussels for the European Union, she needed to master a fourth language. She then decided to learn Spanish, but instead of going to Spain, she chose to join Outreach international, a volunteer program with social service projects focussed on vulnerable children. Whan reviewing the countries available for her, she decided on México, arriving in our destination for the first time in 2003 to assist DIF Puerto Vallarta, at the Albergue Nueva Vida.
The day we visited he in her office, she received us punctually, a sign of her English upbringing. During our conversation, we noted not only her perfect Spanish, but also the philosophy of altruism she shares with everyone around her. "As a child, my parents taught me to donate and volunteer. They would say to me, OK, here is your money, but think what you are going to do with every pound. If you are going to buy something, is it really going to serve you or can you serve someone else?. I grew up with that mentality. Moreover, in Europe it is typical to give 10 percent of our profits to a charity", she says.
Her mission at Albergue Nueva Vida was teaching the children English. "They were verry basic classes, since many of the children could not read or write. Spending time with them every day was great way to start formulacing my first sentences in Spanish", she recalls.
"Altruism is about giving and receiving. It is about thinking beyond yourself, looking at the world and doing your part to improve the life and situation of someone else" -Sarah Elengorn.
After a time, as originally planned, she flew to Washington, DC, to work for six months in the PR department of the European delegation to the USA. Shortly before returning to London, she was invited to collaborate with Pasitos de Luz and other local associations to coordinate visit by surgeons, dentistis, therapists and volunteers. She did not hesitate to accept and served in that positionfor a year and a half.
Her career in the real estate industry began in 2005, as an assistant to Harriet Murray at Cochran Real Estate. In time, she joined Applegate REaltors as a real estate agent, where she worked for eight years. After that, she decided i was time to open her own agency: Elengorn Realtors.
"Every broker has their own style, priorities and ways of working. Personally, i found muy niche in condominium projects, where i have been involved in several developments, starting with the planning phase" she explains.
"When Carlos González of CRAGSA learned that i was out on my own, he contacted me and gave me exclusive rights to sell Zenith. supposedly, i became independent so i could spend more time with my children, but, so far it has not happened", she says with a smile.
Elengorn enjoys spending time with her family. "One of my favorite ways to spend the weekend is hiking from Boca de Tomatrlán to Las Ánimas beach, about an hour at a leisurely pace. The we spend the rest of the day at Casitas Maraika or in the village. At the end, we go back in a panga. Getting up early, hiking, spending time together and appreciating nature makes for the perfect sunday".
"Puerto Vallarta has given me a very good standard of living and quality of life. Not having to travel far or battle traffic has made me a more relaxed and happier person. The tropical climate is another aspect i enjoy, as is seeing people greet each othe on the street. However, despite all this, i try to be aware that we are not all in the same position, and i am still struggling with myself to be able to actively pursue altruism"
Subscribe to our newsletter and keep up-to-date with our latest properties and track the market trends.