PV Property Taxes: Pay Now & Save
By DevSupport on February 25, 2020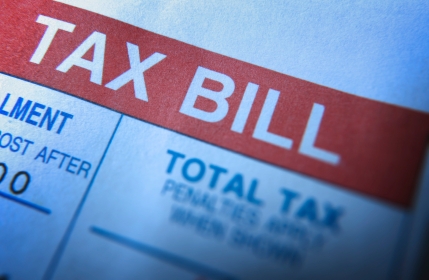 One of the great things about owning a home or condo in Puerto Vallarta is how surprisingly affordable property taxes in Mexico can be. While paying property taxes may not be anyone's favorite way of spending money, most people who own a home in Puerto Vallarta or the surrounding area are shocked when they receive their first bill for Mexican property taxes, by how low the rate is in comparison to other countries like the USA or Canada.
As a ballpark estimate – depending upon several factors including the assessed value of your Puerto Vallarta property, the size of your lot, location, etc. – the owner of a single family home in Puerto Vallarta which was purchased for $300 000 USD might expect a property tax bill (called "predial" in Mexico) of approximately $5000 pesos, equal to about $265 USD for the year.
That may sound amazingly low, but there is more! If you are diligent about paying your Puerto Vallarta property taxes before the end of February 2020, you will receive a 15% discount off the total amount. You have two ways to pay: online or in person at one of three locations.
In Person:
City Hall, Independencia 123, Puerto Vallarta
City Hall, Mezquital 604, Los Portales
UNIRSE, Grandes Lagos 236, Fluvial
Online:
https://enlinea.puertovallarta.gob.mx/PredialEnLinea/Default.aspx.
Whichever way you pay, you will need the account number attached to your Puerto Vallarta property. You will find the number located on your previous years' taxes or in the package of documents provided to you by your notary when you bought your home in Mexico. Can't find the previous tax document? Bring the deed to your property to any of the offices mentioned and they will assist you. And remember, you can pay cash in person, but if using a credit or bank card online or in an office, it must be from a Mexican bank, not a foreign-held institution.
Click here for more Vallarta Nayarit real estate tips from Elengorn Realtors.
Subscribe to our newsletter and keep up-to-date with our latest properties and track the market trends.