Versalles: An Investor's Paradise
By Elengorn Realtors on July 2, 2021
Investment in Puerto Vallarta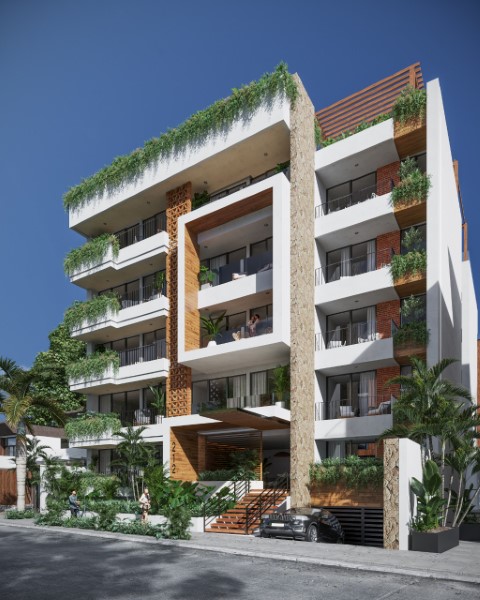 For many years, Old Town Puerto Vallarta and the Romantic Zone have been the hub of new condo construction in Puerto Vallarta. But now, an old neighbourhood is taking a new turn, as the vibrant area of Versalles has become the most popular area in Puerto Vallarta for real estate investing.
Versalles, located directly adjacent from the Puerto Vallarta Hotel Zone is a well-established neighbourhood, bustling with local shops, small grocery store, and services. Historically a mix of single-family, multi-family and some sprawling villa properties, many of the older homes in this area are making way for new condo sales in Puerto Vallarta that come with a very accessible price tag when compared to Old Town and the Romantic Zone.
Attractive costs per square foot aren't the only attraction for purchasing a property in Versalles, however, as the rental potential for these Puerto Vallarta condos is excellent. Combined with a convenient location centered halfway between Marina Vallarta and Old Town Vallarta, Versalles is close to public beach access, green park space, the upscale La Isla shopping plaza, transportation, banks and medical care. Additionally, Versalles has become the trendy new hot spot for dining in Puerto Vallarta with an amazing assortment of chic new eateries and cocktail lounges dotting the neighbourhood.
One exciting new development that has just come to market in this area is Verde Mar Living, an eco-friendly boutique development featuring a beautiful rooftop pool deck and lounge, which also comes with a wallet-friendly starting price of just under $117,000 USD, which is already gaining interest from investors looking to maximize their return on their Puerto Vallarta investment property.
A great location, excellent potential for return on investment, and an extremely attractive price per square meter all make it easy to understand why Versalles is a paradise for investors looking to buy a home in Puerto Vallarta. Click here to take a guided video tour with our own Sarah Elengorn and see Versalles for yourself, right from the comfort of home.
Click here for more about Puerto Vallarta and Riviera Nayarit real estate from Elengorn Realtors.
Subscribe to our newsletter and keep up-to-date with our latest properties and track the market trends.